ABOUT US:
We are 100% Canadian owned and have been operating in western Canada since 1983.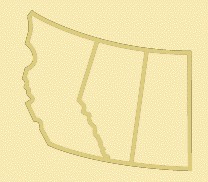 We are an EPC company that is capable of executing small to medium sized projects primarily in western Canada, but are not limited to this region as our employees have had experiences in other regions of the world. Our office is strategically located in the Edmonton area.
We provide a complete range of overall project management, engineering, procurement, construction, maintenance and operational support
We believe in team work. "Fun for All, All for Won", that's winning by achieving each project's objectives. If we enjoy being at work, we will have a vested interest in our environment and work toward continual positive output.
Our team is not only lateral within the company, but also vertical to include the client's team of engineering, operations and maintenance personnel as well as It the suppliers and contractors. We feel that once our suppliers and contractors are successful in our rigorous bidding process they are just as important to the team as we are within SEL. When they are successful, we are successful and ultimately, the client and project is successful.
We can provide either a complete EPC project or you can select individual areas to supplement your project team.